GANNETS TO GO – TAKEAWAY IN MIDDLEBECK
10% off. Daily specials available
Our entire menu including our daily specials are available to take away with a 10% discount off our list price. Both our cafés at Middlebeck and Castle Gate offer a take away facility. 
Whether you fancy a coffee and cake on your daily walk or someone else to take care of the cooking tonight, pop in or order in advance……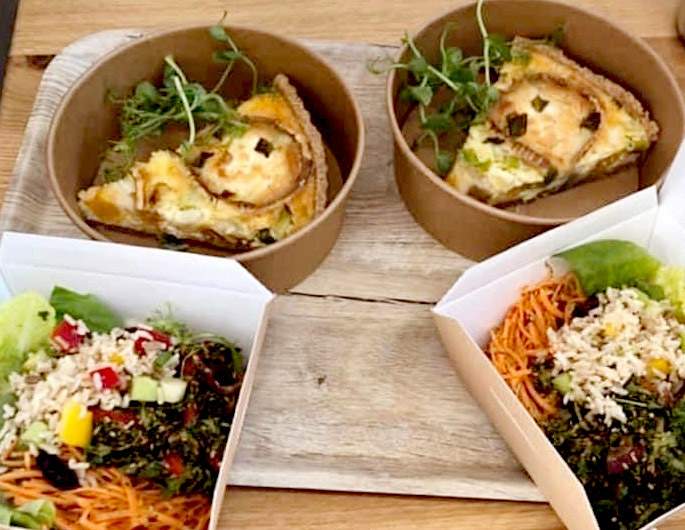 Great set up and friendly helpful staff to keep you safe whilst ordering and eating. No change in the quality of the food and drink though – still amazing! Great drinks, meals and cakes and lovely staff. There is simply no better cafe in England, let alone in Newark (I live in Darlington).
The food was lovely! I had vegetable soup it was delicious I would actually love the recipe for it was that nice, accompanied with an olive piece of bread yum! My husband had filled potatoes and found it very tasty. The children opted for simple cheese on toast and again this was really lovely.
The staff were extremely friendly and welcoming! I could not recommend enough.
Nothing is more rewarding than stopping bye at Gannets on a fresh windy winters' day. Always cosy and warm, there's lots of atmosphere with families and all sorts of jolly customers. So many healthy and moorish options to choose from either; quick snacks or something a bit more substantial, but always very fresh and tasty.
Been a couple of times to this lovely little cafe and I've enjoyed each visit. On previous occasions I have enjoyed the lunches there but this time I just opted for a scone and a pot of tea. The tea is traditional and very tasty and is a lovely touch. The scones were delicious and accompanied by clotted cream and jam I was very happy. There are always a variety of options when it comes to what appears to be home cooked dishes and also cakes
Lovely lunch spot, popped in on a Sunday with friends and their 2 children.
Prices were very reasonable with a good selection of veggie and vegan options.
It's good hearty, home style healthy cooking without being too right on.
We each had something different and enjoyed it. The mushroom and hazelnut lasagne, and the sticky toffee pudding were the big highlights.
This is becoming a habit coming to Gannets simply because the food is excellent, I love the mushrooms on toast, wife loves the plum bread.
Lunch is excellent always looks fresh and tastes really good. Friendly staff, good portions of good tasty food, seems like a winner to me
GET IN CONTACT
Want to make a special booking? Just have a general enquiry? Fill in the contact form below and we will get back to you as soon as we can.
Gannets Middlebeck
The View
Bowbridge Lane
Newark
NG24 3XP
Gannets Middlebeck
The View,
Bowbridge Lane
Newark
NG24 3XP